Quality management and certifications
All our locations in the Netherlands, Germany and Great Britain are certified according to ISO 9001:2015, for Quality Management and ISO 14001:2015, for Environmental Management. In addition, the location in the UK is also certified to ISO 45001:2018 for Health and Safety Management. The different, country-specific versions are based on the UniTech QM-System. Our prime objective is customer satisfaction with its corner stone's quality and reliability in service.
For us customer satisfaction means:
Top quality with the best price-performance ratio
Provision of necessary resources
Advice and help with the realisation of new projects
Enable our customers to exchange experiences
Safety consciousness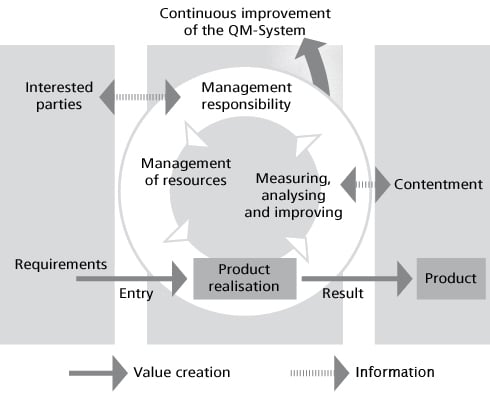 The advantages of our QM-System do not only show in structured work procedures, but they also help with the evaluation of costs, benefits and risks.
A good example for this is the CE certification. We adjust to your requirements and arrange the necessary tests, based on the relevant standards. As soon as an article protects from life threatening hazards, which are hard for the user to detect, according to standard 89/686/EWG. this item has to be CE certified in category 3. This category requires a prototype test as well as an annual check of the production procedures by an authorised testing institute.
Needless to say, that all processes consider the issue of environmental protection. In this we do not only follow the strict legal requirements, but we are also continually trying to improve the necessary measures.
Continuous improvement is the main idea of a QM-System according to ISO 9001:2015. This is not only reflected in the constant optimisation of internal work processes, but also in product engineering.
Consequently, we will soon offer an improved ventilation system for full protective suits, including a matching launderable and flame retardant full protection suit, which is intended to help you save disposal costs.