Rhino Doors services
Rhino Doors offers the following products and services.
1. Design and manufacture of standard or bespoke high performance doors.
Rhino doors are designed to comply with the highest CPNI standards to resist aggressive ballistic, explosive, or vehicle ram attacks, and these properties can be combined with other protective capabilities. These include protection against blast, fire, radiation, sound, flood, and over- and oscillating-pressure situations, all to recognised international or specific industry standards.
These are available in a number of different configurations including single and double hinged doors, multi-leaf folding, sliding and folding sliding doors and are available as personnel, vehicle or special purpose oversize doors. Door size can be individually designed according to customer needs, and the doors themselves can be manually or electrically driven, with additional options such as heavy duty security locks, automatic drop bolts, alarms and interlocks.
Service and maintenance and installation of high performance doors made by Rhino or other manufacturers.
2. Installation and servicing
Rhino have a dedicated service division who will install Rhino doors to provide a complete turnkey service to the customer, including if required, the management of civil works. Rhino Doors come with a 12 month guarantee, but Rhino can also offer a service and maintenance service which will extend door serviceability indefinitely – doors in excess of 30 years service are still in daily operation in demanding environments. Rhino also offer a site survey and inspection service to assess the condition of all doors on site (including non-Rhino fitments), and offer repairs, maintenance, and where required recommendations on replacement door fitment.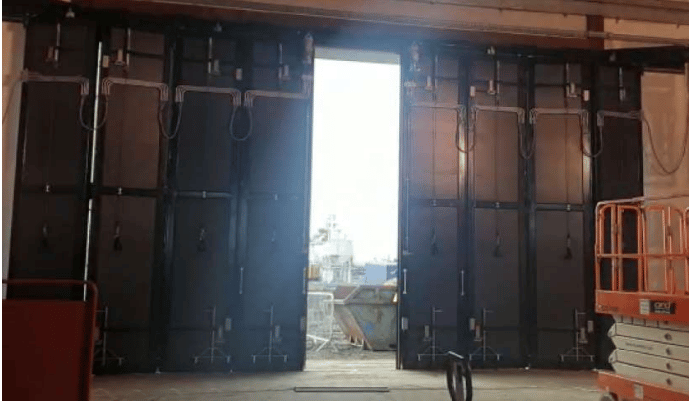 Folding sliding CPNI door, electrically operated.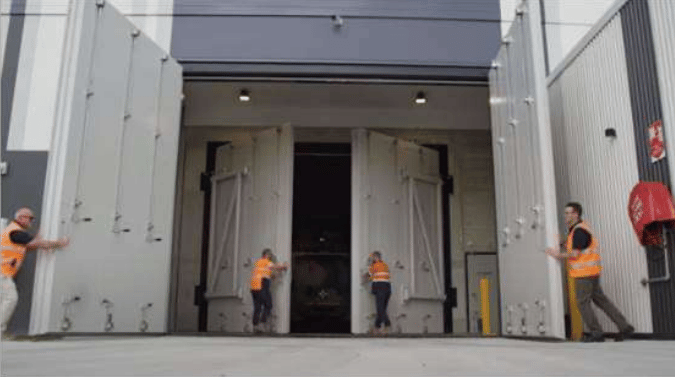 Bespoke hinged security door with multiple interlocks and combined security and blast functionality.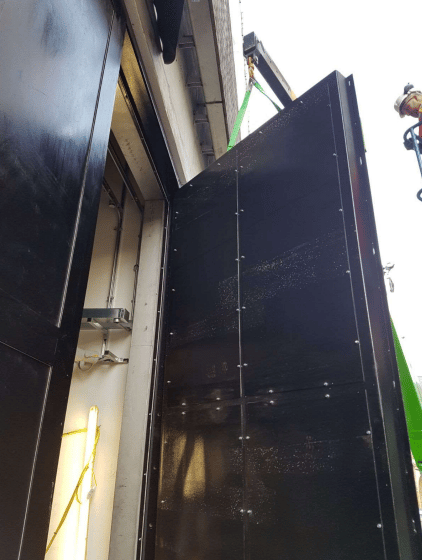 Hinged security door with acoustic attenuation.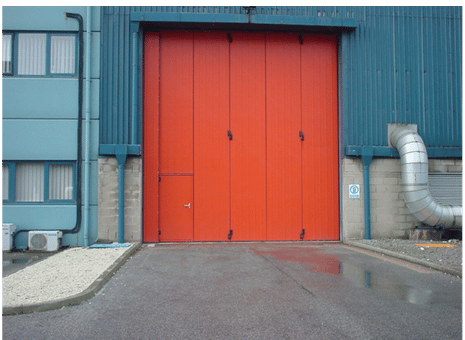 Folding sliding anti-ram door.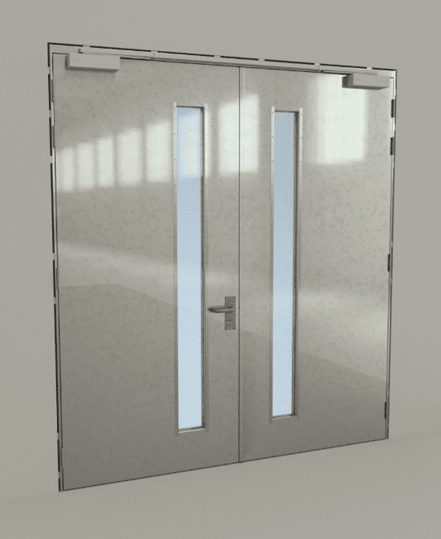 High integrity fire door with 90 minutes structural resistance.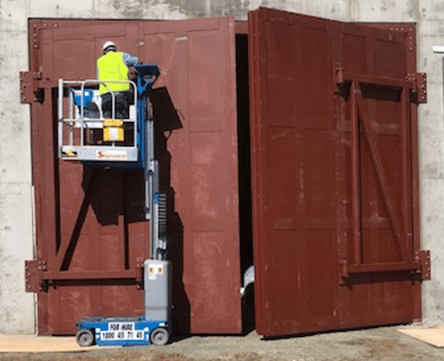 Bespoke hinged blast door.