Price: Available on request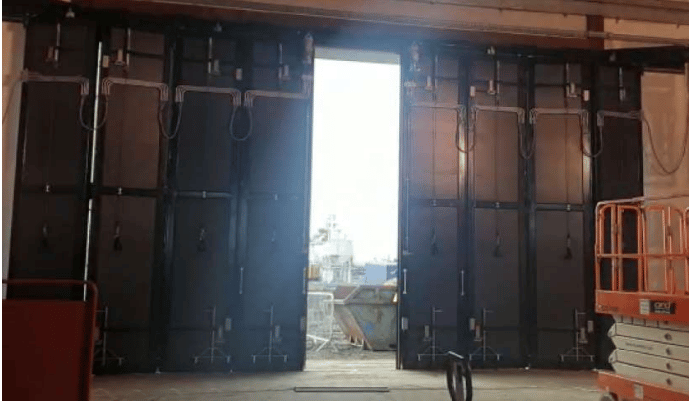 Folding sliding CPNI door, electrically operated.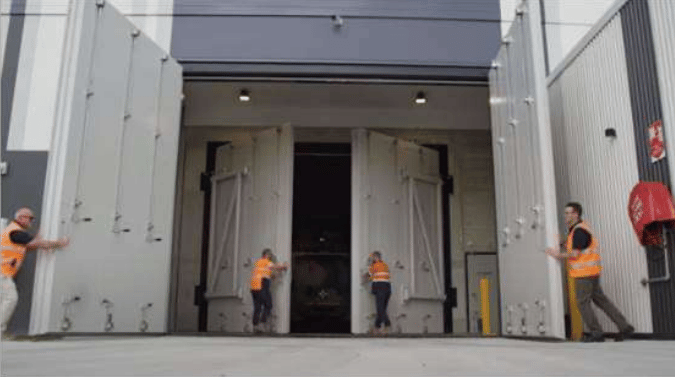 Bespoke hinged security door with multiple interlocks and combined security and blast functionality.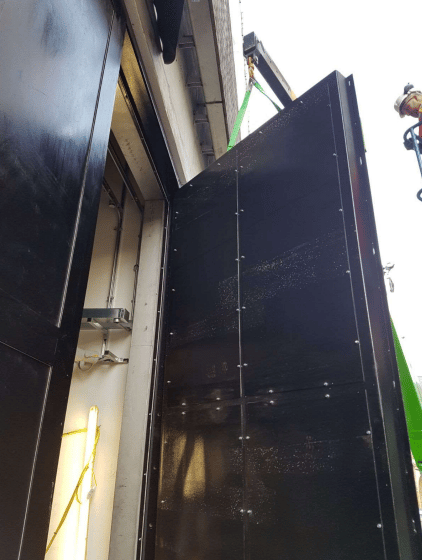 Hinged security door with acoustic attenuation.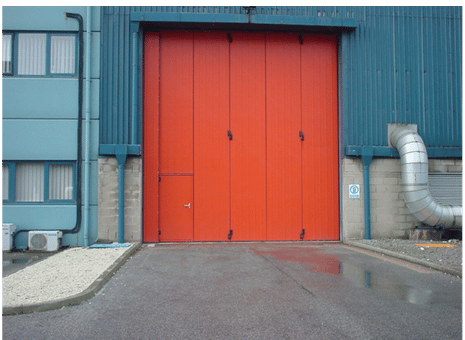 Folding sliding anti-ram door.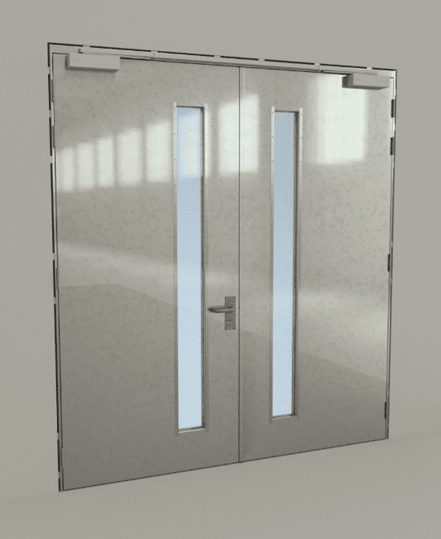 High integrity fire door with 90 minutes structural resistance.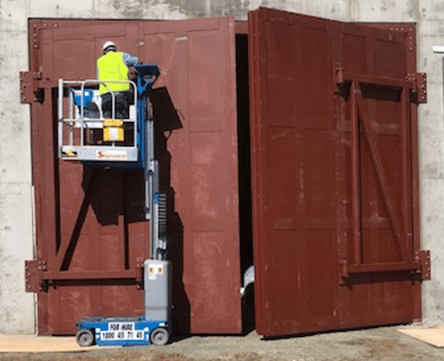 Bespoke hinged blast door.
Rhino high performance engineered doors come in a variety of configurations:
1. Opening
a. Hinged doors – these can range from simple single and double hinged doors for personnel use, to large (4m+) special purpose doors designed for bespoke applications. All hinges used are "massive" types produced according to Rhino specification to resist extreme loads.
b. Folding doors – fold like a concertina and are produced in a variety of sizes including over-sized doors for bespoke applications. Doors can open from one side or divide centrally, and the leaves are supported on heavy duty carriers running on combined axial and roller bearings for trouble free operation, with a ground rail guide for additional stability.
c. Sliding doors – slide open and run along the wall for storage. Again, these are available in standard and bespoke oversize configurations, and are suspended from an overhead track with a ground rail guide.
d. Folding sliding doors – a combination of these doors to provide a door whose leaves open in a linear fashion and concertina into a compact space at the edge of the door opening. Used where the leaves need to be hidden in the open position.
2. Functions
a. Security – resistance to attack by powered and manual tools. Doors are made to standards including CPNI, the UK Government standard for critical infrastructure, and the international standards LPS1175 and EN1627. All are rated according to the time for the door to resist attack, with the highest standard reserved for marauding terrorist attack.
b. Ballistic assault – we work to the European standards EN1522/1523 which define door resistance in terms of calibre of bullet, mass and velocity.
c. Anti-ram – defined by British Standard PAS68 which defines resistance in terms of vehicle mass, velocity and impact angle. Vehicles can range from small car to Class III HGV.
d. Fire resistance – defined by European standard EN1634 and rated in minutes of resistance before structural failure occurs (E) or in minutes before human life is compromised on the cool side of the door (I). Rhino doors can exceed 120 minutes and 90 minutes respectively.
e. Blast resistance – blast resistance is individually calculated for each door design, and these calculations are typically peer reviewed for validity.
f. Flood resistance – we design doors to British Standard PAS1188-1, which gives our doors complete water tightness up to 720mm depth.
g. Acoustic – typically our doors provide around 44dBa acoustic attenuation in standard form.
h. Multipurpose – we can combine many of the above functions in the same door, dependent on customer needs.
3. Bespoke engineering
a. Sizes – can be tailored to customer requirements, and past projects have ranged up to 9m high and 20m wide.
b. Operation – can be manual or electric, with interlocks and controls. All doors are fitted with the highest quality security locks from accredited manufacturers.
c. Design – we have very few standard doors and most are designed to fit individual apertures in the building. On receipt of an order, our technicians will survey your premises to ensure a perfect fit between door and building.